Nádia Puchalski Kozievitch
---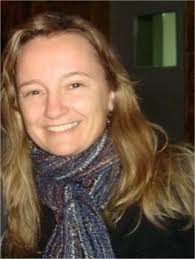 Currently, I am an Assistant Professor at Departamento Acadêmico de Informática at Universidade Tecnológica Federal do Paraná, Curitiba, PR, Brazil.
I am a supervisor of projects at Graduate Program on Applied Computing (PPGCA). I also have a background in industry (IBM, ExxonMobil, Copel/Simepar, Cinq, among others).
I am a member/collaborator of the following research groups:
My research interests include GIS, Databases, Information Retrieval, Digital Libraries and Smart Cities.
---
Ph.D. in Computer Science (2007-2011)
Objetos Complexos em Bibliotecas Digitais: Analisando o gerenciamento de componentes de Imagens, ppt
Institute of Computing / Virginia Tech University
University of Campinas, Campinas, SP, Brazil / Virginia- USA

M.Sc. in Computer Science (2003-2005)
Dados Meteorológicos: um estudo de viabilidade utilizando um SGBD em plataforma de baixo custo
Computer Science Department
Federal University of Parana, Curitiba, PR, Brazil

B.Sc. in Computer Science (1996-2001)
Computer Science Department
Federal University of Parana, Curitiba, PR, Brazil
---
Universidade Tecnológica Federal do Paraná
Departamento Acadêmico de Informática
Rebouças
Av. Sete de Setembro 3165
Curitiba-PR, Brazil, 80230-901

nadiap(at)dainf.ct.utfpr.edu.br